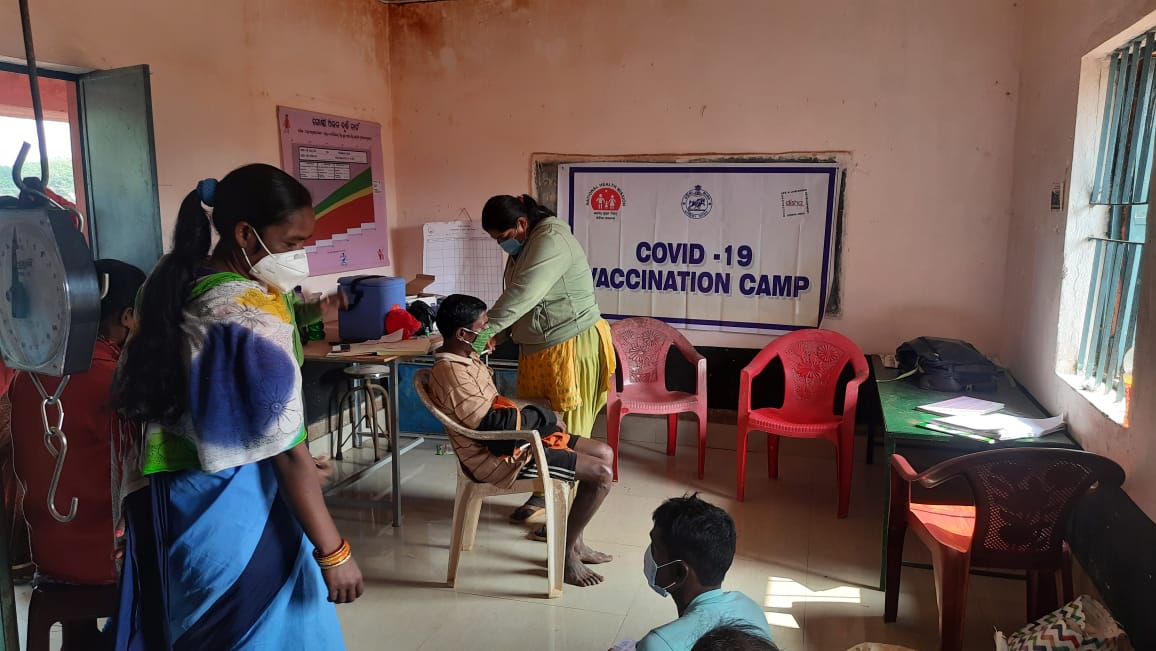 PACS India
State Bank of India
A/c No: 0000123456789
IFSC Code: SB0001234
COVID-19 vaccine hesitancy among indigenous people of India is also challenging. Rumors about the development, efficacy, and reliability of COVID-19 vaccines made Adivasi people hesitant to take the COVID-19 vaccines. Some of the indigenous people of India consider the COVID-19 vaccines as ineffective to combat this deadly disease. Some believe that vaccines cause infertility and other problems and some think that vaccines can increase the susceptibility to become infected with COVID-19.
It is also believed by people of different tribes of India that vaccines are not safe and they can even increase the mortality rate. Indigenous people of India usually don't trust the government officials due to economic and healthcare inequalities among these tribal communities, which is also a major factor contributing to vaccine hesitancy among them.
Unequal distribution of the COVID-19 vaccines between big cities and tribal areas of India has also been an emerging problem for the indigenous people. This is due to the lack of technological literacy in these people and the poor availability of proper refrigeration facilities required for the storage of some vaccines. Indigenous people of India also do not know how to use the vaccine registration portal, such as Co-WIN, which may also hamper vaccination drive in these areas.
In order to overcome all these obstacles, DISHA in collaboration with, Azim Premji Foundation and Sundargarh District Administration started Covid Vaccination Drive in Nuagaon Block of Sundargarh District of Odisha to create awareness that will drive positive regards towards the COVID-19 vaccine among the Indigenous people in Nuagaon Block of Sundargarh District.
The Covid vaccination drive started in One CHC area at Hatibari and one PHC area at Sorda for initial 2 months. After 2 months, it has expanded to 2 other PHC area at Nuagaon and Loaram.  The program had have 4 outreach vaccination team who will work in one CHC and One PHC area for two months . In each area, there will be 2 outreach vaccination team consists of one vaccinator and one data entry operator in each team. After two months,  the program had expanded to  2 more PHCs area with a total of 1 CHC and 3 PHCs.  Each area will have then one outreach vaccination team.  However,  the project under following strategic activities for the covid vaccination drive which is mentioned below:
Door to door data collection to find out covid vaccination status in each family .
Preparation of due list
Information and motivation for vaccination to the persons who has not taken vaccination.
Make effort to remove doubts and preconceptions from their mind.
Coordination with vaccination camps/PHCs/CHC
Bringing the villagers to the camp site
Manage the crowd at the vaccination centre and outreach vaccination camps.
Conduct additional vaccination camps to vaccinate remote are people.
Arrange vehicle for bringing differently abled, aged , pregnant and other weak people.
Reaching remote areas and assisting them to reach the camps .
Follow up visit after the vaccination.