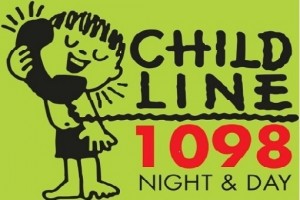 PACS India
State Bank of India
A/c No: 0000123456789
IFSC Code: SB0001234
Donor of the project: Ministry of Women & Child Development , Government of India
Objective of the project: It is a 24 hour national emergency helpline outreach service for the children in need of care and protection.
Description/Expected changes from the project: Children in need of care and protection will be rescued if a call is received from the number 1098. It is the children helpline number and it is a toll free phone number. Thereafter, the needful steps shall be taken to repatriate, restore or rehabilitate them in a long-term, planned manner and protect the children.
CHILDLINE 1098 is a service of the Ministry of Women and Child Development. CHILDLINE works for the protection of the rights of all children aged from 0- 18. Its special focus is on all children in need of care and protection, especially the more vulnerable sections that includes:
Victims of child sexual abuse, child trafficking
Street children and youth living alone on the streets
Child laborers working in organized and unorganized sectors, domestic child labor
Children affected by physical/ emotional/ sexual abuse in family, schools, or institutions
Missing children, runaway children, abandoned children
Children affected by conflict and disaster etc.
About CHILDLINE, Rourkela:
In Sundargarh District we have three CHILDLINE service. It includes District CHILDLINE, Railway CHILDLINE, and one Support Organisation (CAUSE).
CHILDLINE is apart from rescuing and receiving children who are in need of care and protection also carries out various activities such as sensitization program, awareness program, street play, open houses at the community level, educational institutes, public places, etc.  The main objective of those program is to generate mass awareness regarding CHILD Rights, CHILD Protection, and also about CHILDLINE 1098 services.