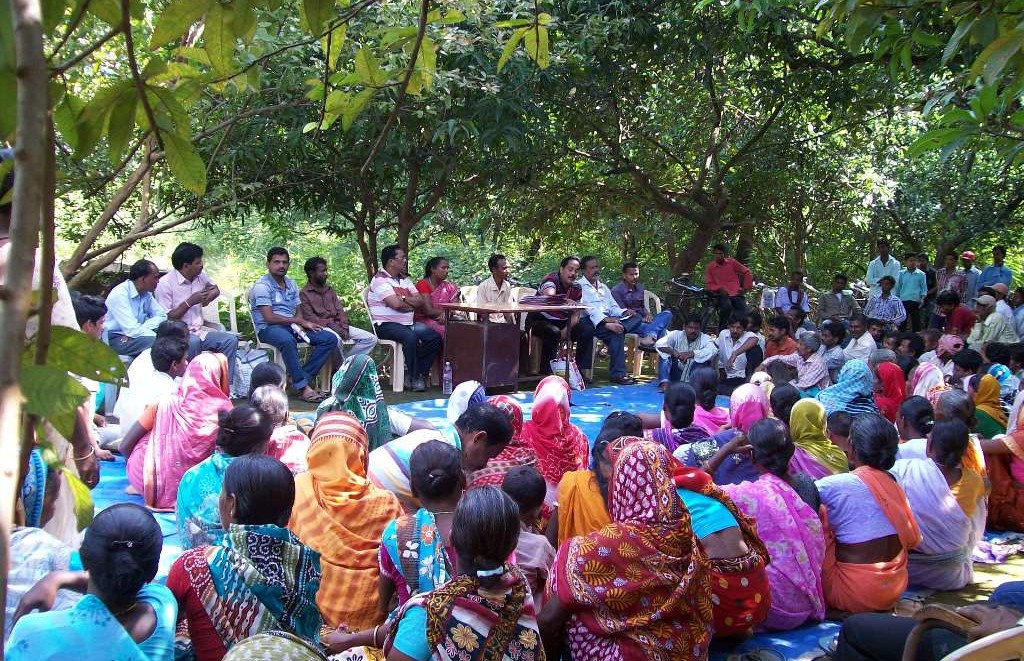 PACS India
State Bank of India
A/c No: 0000123456789
IFSC Code: SB0001234
Donor of the project: Poorest Area Civil Society Program (PACS)/ DFID, UK
Purpose and outcome of the project:
The purpose of the project is the realization of the entitlements of Tribal, SCs, Muslim and women from NREGS, FRA and other social security schemes with accountable Panchayats before proactive Gram Sabha in the Sundargarh district. This purpose is to be supplemented by enhanced food and nutrition security of them by developing climatic adaptable community asset for sustainable agro practices using NREGS and decreased dependency on the government. Its sustainability can be ensured by an active and capacitated organization of them, advocating their issues for policy changes and multiplying the effect. All this will lead to food and livelihood security of the Tribal, SCs and Muslim community to live in a state of inclusive growth.
This will lead to the following outcome:
Ensured Availability of job card to 33,326 SC, ST and Muslim households.

Increase in work demand from only 4069 to at least 80 % of the total household.

Ensured 100 days work from present 43 families to at least 80% of the total household.

Ensured work to minimum of 80 % women from the present work availability of 24.79 %.

Ensured work to disabled from present status of 3 nos. only in the project area to all who are willing to work from the approximate 70% of the total disabled population.

NREGS work used for soil and water conservation work, land development for agriculture production and developing agro forestry for climatic adaptation.

Ensured availing of all services under NRHM /ICDS /MDM/ NMBS/ NFBS/ OAP/ WP/ DP/AD/AP/PDS by the target group.

Ensured tribal living in forest to acquire their individual land ownership (presently abysmally low of only 602) and community ownership (which is presently nil) claims in the Sundargarh district on forest under the FRA.

52 Strong Gram Sabha preparing and implementing people's plan, conducting social audits, with active participation of SCs, STs, Muslims and women to ensure accountability and transparency in program implementation, resource mobilization with activated 52 Panchayat bodies.

Activated alliance of SCs, STs, Muslims and women taking initiatives to negotiate with Panchayat bodies, administration, legislatures and media about the issues affecting them.

Above all, empowerment and food security of the target groups throughout the year by availing their entitlements and eradicating hunger and poverty.
Key Indicators for assessment of the Outcome for each theme proposed:
1. 80% of the total household of 33326 will have 100 days of work with payment of full wages in time, including the single women, disabled, widow and destitute aged.
2. 70% of the fund allocated for NREGS work in the villages used for developing productive community infrastructure addressing the mitigation of climatic change.
3. 150 Palli Sabha and 52 Gram Sabha with active participation of 80 % of women, tribal and Muslims ensuring implementation of their plan, financial accountability with active Panchayat level committees, like RKS, VEC, Forest committees , Tadarakh committees, guaranteeing the entitlement of each of the excluded communities.